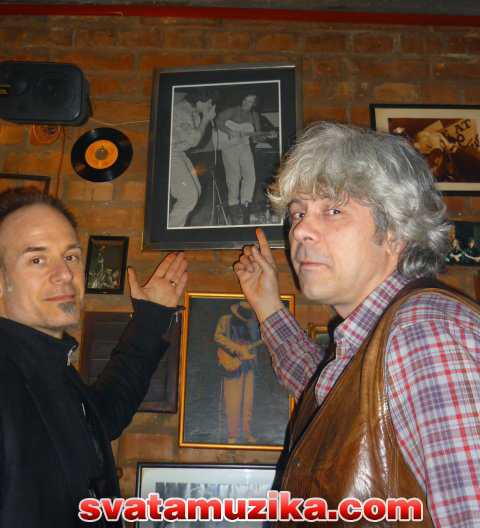 Godine 1978. Dragan Ružić Macan počinje da svira u raznim bendovima, pa oformljuje "Blues Trio" sa Perom Joe (Petar Miladinović) i Zoranom Katrinkom "Kuki". Izdali su tri kasete, jedan LP i tri CD-a. Godine 1987. Kuki napušta sastav, Macan i Pera Joe nastavljaju kao "najmanji trio na svetu". Sam ili u sastavu Macan nastupa u Italiji, Mađarskoj, Nemačkoj, Rusiji, Slovačkoj, Češkoj u klubovima i na festivalima (2005. godine svirali su u MOJO klubu u Senti, SAX- u i VOXTOCK festivalu u Beogradu).
The Smallest Trio In The World:
Pera Joe – Uticaj subotičkih muzičara na stvaranje blues scene u Beogradu :
[hr]
SVIRKA U SAX-u – 04.11.2010.
Blues Trio – Folsom Prison Blues
Blues Trio & Robert Tilly – Shake Your Moneymaker
Blues Trio & Friends – Key to The Highway
Blues Trio & Friends – Summertime
Blues Trio & Zoran Damjanovic Caki
[hr]
Homesick Mac acoustic guitarist
Blues Trio And Guests at Mojo Club part 1
Blues Trio And Guests at Mojo Club part 2
Blues Trio And Guests at Mojo Club part 3
Blues Trio And Guests at Mojo Club part 4