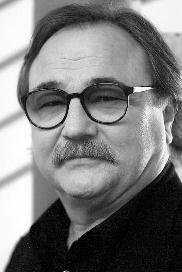 Silvester Levai (mađ. Lévay Szilveszter) je kompozitor, klavirista – multiinstrumentalista, rođen u Subotici 16. maja 1945. (majka: Ana Alaker – prof.muzike, otac:Endre Lévay – pisac, urednik). Svoje školovanje je počeo sa osam godina u Muzičkoj školi u Subotici. Na subotičkom festivalu "Omladina" 1961. godine za svoju kompoziciju "Zvezde sreće" dobija drugu nagradu žirija. Na istom festivalu 1962. dobija nagradu publike, treću nagradu žirija i nagradu za najmlađeg kompozitora. Od 1962. radio je po celoj evropi, da bi 1972. otišao za Minhen (München). 1977. sa svojom kompozicijom "Telegram" i grupom "Silver Convention" predstavlja Nemačku na festivalu "Pesma Evrope – Evrovizija". Sa svojom kompozicijom "Fly Robin Fly" dospeva na prvo mesto američke "Hit parade". Komponuje za Udo Jürgens, Katja Ebstein, Elton John itd. Od 1980. do 2000. živeo i radio je u Holivudu (Hollywood) gde je komponovao muziku za filmove (Cobra, Navy Seals, Hot Shots i dr.). Radio je sa Michael Douglas, Charlie Sheen, George Lucas, Silvester Stallone, Stephen Spillberg itd. Danas živi sa porodicom u Minhenu, Beču i Los Andželesu i bavi se komponovanjem mjuzikla, kao: Hexen hexen, Elisabeth (1992), Mozart! (1999), Rebecca (2006), Marie Antoinette (2006). Član je " National Academy of Recording Arts and Sciences" i "Academy of Television Arts & Sciences". Značajnije nagrade: Grammy Award (1975), Goldene Stimmgabel (2002), Goldene Europa (2002), Ehrenmedaille Wien (2006). Proglašen za Počasnog građanina svog rodnog grada Subotice 2003. godine.
JELISAVETA
DŽUBOKS
Deset puta muzika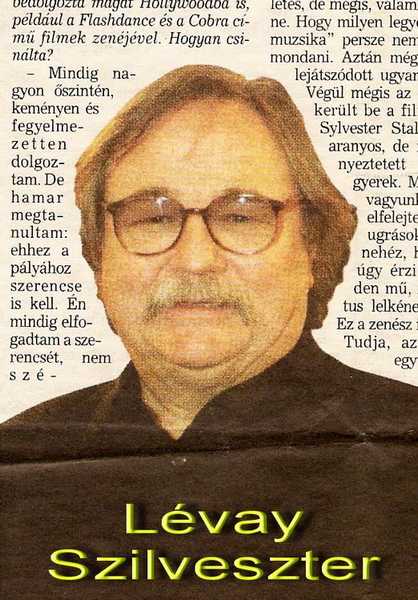 [hr]

Sylvester Levay
Sylvester Levay, born in Subotica, Yugoslavia close to the Hungaian border began his musical studies at the age of eight and won his first composition competition at the age of 15. Levay told me, he came to Germany in the mid-60s and worked from1963 to1972 with various orchestras throughout Europe. During my conference call with Levay and Cory, "Levay said he first met Ambros in 1967, in Basel, Switzerland." After he moved to Munich in 1970, he made a name as a composer, conductor, pianist and arranger.
Working with recording artist like Ambros and Troy, Udo Juergens, Gitte Henning, Katja Ebstein, Penny McLean and Donna Summer, he told me, "he met his writing partner Michael Kunze with whom he has created many successful theatrical works.
International  recognition for Levay and Kunze came in 1975 with the international hit "Fly, Robin, Fly" for which they received a Grammy. Following hits were "Get up and Boogie" and "Lady Bump".
Between 1977 and 1980 he composed for international stars like Elton John, Donna Summer, Sister Sledge and others. From 1980 to 2000 he lived in Hollywood and concentrated on composing film music working with various Hollywood greats, including, George Lucas, Steven Spielberg,
As a member of the National Academy of recording Arts and Sciences (NARAS) and Academy of Television Arts & Sciences (ATAS), Levay has lectured on film composition at UCLA and USC. He conducts and orchestrates all his own work, and plays the piano, saxophone, clarinet, flute, and organ. Since the 1990s, Levay has dedicated himself to the musical.
Sylvester Lavey's Compositions (selection)
• • Music for "Buster" – VRA TelePlay / Ambros Seelos & Troy Cory, Munich, 1970)
• • Fly Robin Fly (reached no. 1 in the U.S. Charts)
• • Music for Bambi
• • Music for Airwolf
• • Hexen, Hexen (musical)
• • Elisabeth (musical) (1992), premiered at Theater an der Wien)
• • Mozart! (musical) (2001), premiered at Theater an der Wien)
Composer (Music Score)
• • Composer — Flash Fire (1994)
• • Composer — Dead Before Dawn (1993)
• • Composer — Donato and Daughter (1993)
• • Composer — In the Deep Woods (1992)
• • Composer — Hot Shots! (1991)
• • Composer — Stone Cold (1991)
• • Composer — Cry in the Wild (1991)
• • Composer — False Arrest (1991)
• • Composer — Owl (1991)
• • Composer — The Heroes of Desert Storm (1991)
• • Composer — Courage Mountain (1990)
• • Composer — Navy Seals (1990)
• • Composer — Burglar (1987)
• • Composer — Three O'Clock High (1987)
• • Composer — Mannequin (1987)
• • Composer — Cobra (1986)
• • Composer — Howard the Duck (1986)
• • Composer — Invaders from Mars (1986)
• • Composer — Where are the Children? (1986)
• • Composer — Choke Canyon (1986)
• • Composer — Creator (1985)
• • Composer — Body Rock (1984)
• • Composer — Where the Boys Are '84 (1984)
• • Composer — "Buster" Songs: Relax, Hurricane (1970)
Prizes
• • Grammy for Fly the Robin Fly (1975)
• • Goldene Stimmgabel (2002)
• • Goldene Europa (2002)